Where are we located?

We serve Houston and surrounding areas! We do travel to nearby cities! If you are out of our travel range, we can refer you to our friends in different cities.

Do you set up indoors or outdoors?

We set up both indoors and outdoors (as long as the weather permits)! We can customize layouts indoor and outdoor for your available space! We also offer tents for rent for outdoor set ups to block out the sun and prevent soft play from getting too hot for your little ones!

How often do you clean and sanitize your equipment?

The safety and health of our clients is our number one priority, that's why every single piece of our equipment (including every single ball pit ball) is thoroughly sanitized and disinfected after each use. Although we wear gloves, our staff also takes extra precautions and wipes everything down after set up! Don't worry, we use a natural antimicrobial disinfectant and deodorizer that is non-toxic, fragrance-free, bleach-free and is strong enough to kill the most dangerous viruses (norovirus) and bacteria (MRSA) in a hospital environment, yet is EPA registered and safe for use on children's toys!

What ages are appropriate for your equipment?

Our soft play is for ages 0-5 years of age (with adult supervision). Our ball pits are for all ages!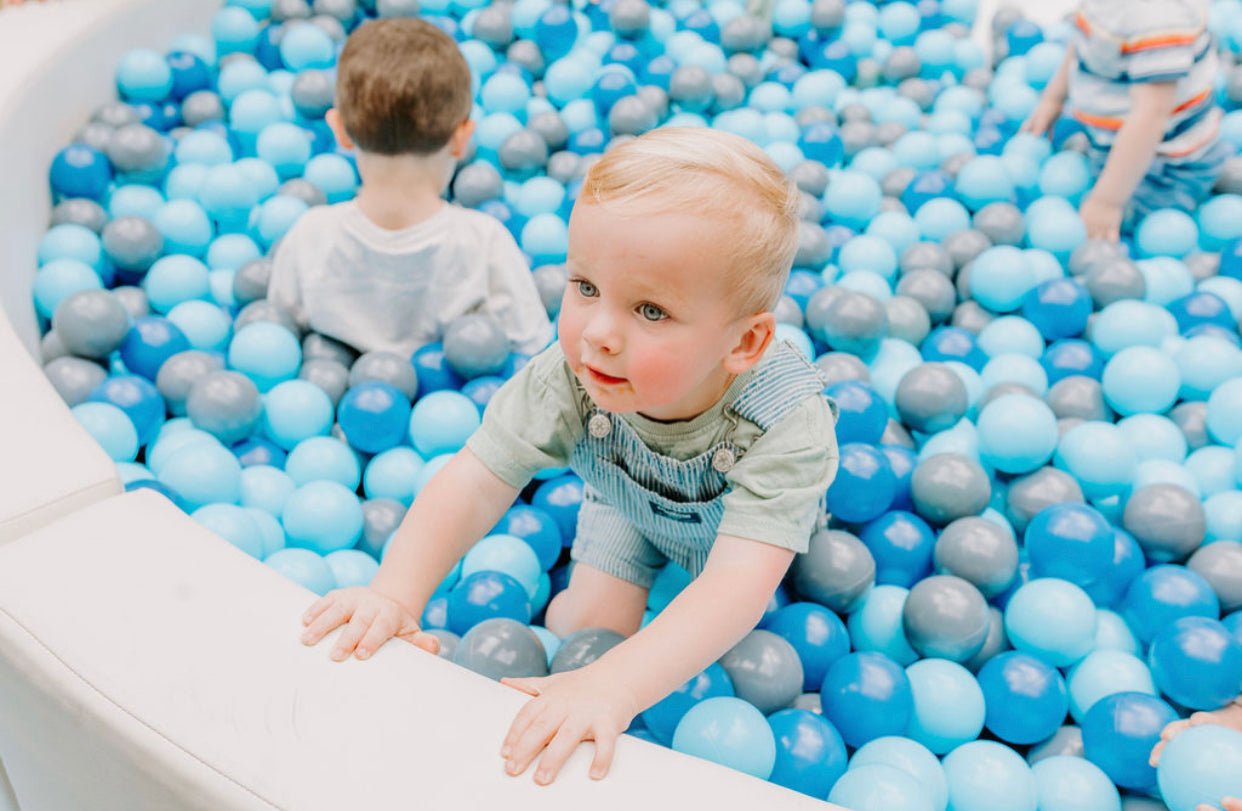 Always Clean, Always Safe
We take children (and adult!) health seriously, that's why we take the extra steps to make sure our equipment is always clean and always safe for the children!