Custom Ball Pits & Kids Soft Play Rental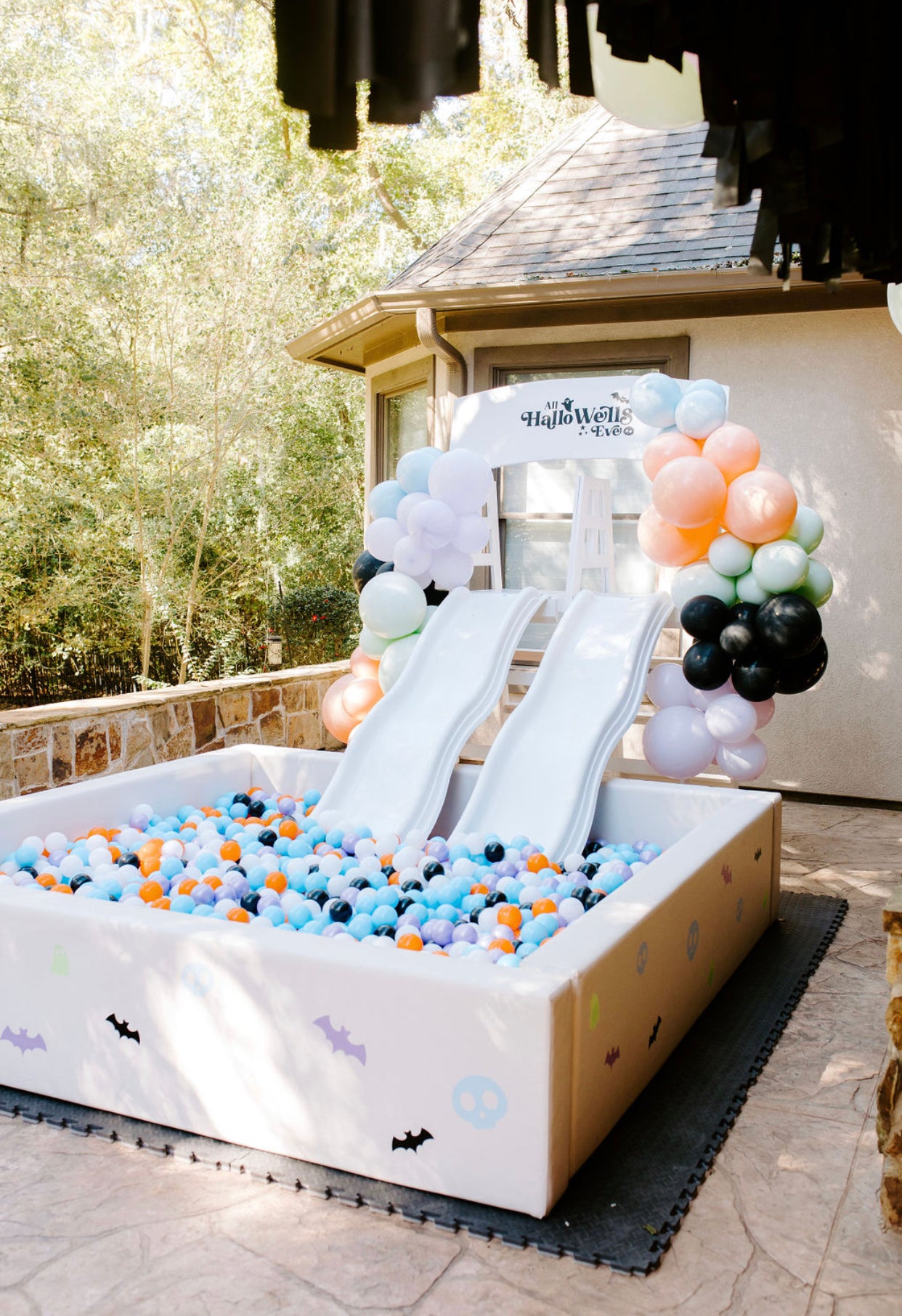 Tiny Pits and Play is a family owned and operated, Houston based children's event hire service. Here to brighten and bring a chic ball pit and soft play experience to any celebration big or small, we provide high-quality, well-designed children's soft play equipment and customized ball pits for rent! Our soft play equipment is fun, safe and age appropriate for ages 0-5 years of age while our ball pits are for all ages! From birthdays, to baby showers to weddings, or even grand openings, our ball pits can be customized with vinyl wraps to match your theme and bring a unique and memorable experience to your next event!
Our Services
Did you know young children can develop many skills through the power of play? They may develop their language skills, emotions, creativity and social skills.
Ball Pits

Ball pits are awesome. They just are. Appropriate for all ages, they are the perfect addition to your gathering to keep the kids entertained. We also offer vinyl wraps to provide a customized ball pit for your event. Let us help bring the fun to your next event!

Soft Play

Our high-quality, well-designed children's soft play equipment is fun, safe, and age appropriate for your young ones. Whether you need to plan a kid's birthday party or give them something to do at an event for adults, a soft play playground is the perfect choice.

Bounce Houses

Our modern bounce houses are stylish, trendy, and fun! Perfect for any event, such as birthdays, baby showers, play dates, or even a corporate event, our bounce houses are guarunteed to keep your guests entertained for hours! Pair it with one of our ball pits or even a soft play package for double the fun!